Thomas Jefferson High School


Class of 1964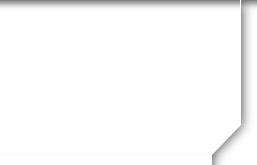 What's New


Not a member?
JOIN HERE
Find and click on your name.

Happy Birthday Betty. Hope you're doing well!
Woody rode to school with me for several years! He was a lot of fun!
Happy Diamond Jubilee Birthday!
Posted on: Sep 26, 2020 at 2:37 AM
Howdy, Y'all! My Favorite Storyteller, my Mom, Maxine Johnson Bersch-Lovern, passed away on September 13, 2020, at the age of 101, and 8 months. She was one of the Storybook Ladies who came to schools around Richmond when we were growing up. She was a mountain girl from West Virginia, who ended up in Richmond, later, to have a Great Life! Thanks for your prayers for our Family, and her many Friends, who miss her Greatly! She is up in HEAVEN, now, with those who have gone on before; but her body is in Richmond, next to Dad, whom she had 53 years with! If anyone wants to, you can check out her website: maxinebersch.com , where she wrote blogs, which are archived. My prayers are for each of you in your own losses through the years; since we all need the "GOD of All Comfort" to help us through the valleys! HALLELUJAH! AMEN! AGAPE! SHALOM! Frank
Marty and I attended school together but ne ver knew each other. I began dating a mutual friend and we double dated with Marty and his girlfriend. Winthin 30 seconds we discovered we attended TJ and other schools but never met. Marty became one of my best friends and I miss him dearly, especially when I come to Richmond. Marty and I went on a wonderful vacation that took us to the Pacific NW - Vacouver, B.C., Seattle, Portland. We ate a gazillon sour dough roles at dinner in the Seattle Space Needle. What a great time we had. I miss my friend Marty.
Happy Be-lated Birthday, Sutton! Congratulations on being an Attorney, too! I did get to play a few as an actor, years ago; especially Patrick Henry! Ha! Well, you got to live it! Wow! Also, we had a Minister of Music named Don McMinn, here at First Dallas, back in the Nineties, when I was in the choir; in case he may be kin to your husband? Anyway, HEAVEN's Best to you and yours! Enjoy! HALLELUJAH! AMEN! SHALOM! AGAPE! Frank
Posted on: Mar 19, 2020 at 1:10 PM
I have a lot of Jack stories. We used to ride to work together in the 60"s after TJ among other things. Glad to hear you are still above ground and sober!
Wishing you a belated Happy Birthday and a year fill of blessings.
Howdy, Everybody! Hope y'all, and yours, have a Happy and Blessed Thanksgiving! HALLALUJAH! AMEN! HEAVEN's Best! SHALOM! AGAPE! Frank
How have you been doing? I was out of town during the reunion. Hope you had a great time. Call me sometime when you're in Richmond. Maybe we can have lunch.
Happy belated birthday Larry! Hope you're doing good!