Thomas Jefferson High School


Class of 1964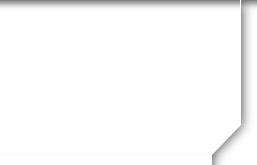 What's New


Not a member?
JOIN HERE
Find and click on your name.

I am so amazed at how few people I know from Thomas Jefferson. I wish we would have a reunion from Mary Munford elementary school. Given that year after year the same kids were in the same class, we got to know each other. I recall Buddy Mawyer going up to kick the kickball. Play at skinny Randy R. front yard. Wilson Craigie and I planting mint bushes at Mary Munford. Easter Egg hunts at Diane H. Having a crush on Barbara Walters. Sneaking to Sauers Garden to smoke cigarettes during lunchtime. Being detained after school for misbehaving. I almost never studied, and my grades reflected that. My cure for bringing home a test with an F or a D for a parent to sign was to forge their signature. Most summers I attended summer school. I attended summer school one time to retake geometry, which I failed miserably. One day the teacher asked me to solve this problem on the blackboard. I could not do it. No one in the class could do it. Even the teacher could not solve it. That night I studied the problem and found the solution. The next day I presented the solution. This was one of the proudest moments of my life. Shortly after graduating from Univ of Richmond I went into the Army. After that I have had many jobs in my computer career. They include the US Secret Service, The Mitre Corp., EDS, Chief of Management Information Systems at the Dept of Justice, Nuclear Regulatory Commission, IT staff at USAA in San Antonio, then self-employed. I am retired now and live in Silver Spring, Maryland outside of DC. I am a huge animal lover and participate in many organizations devoted to animal welfare, veganism, and vegetarianism. Hope everyone is doing well.

Dan Happy Birthday to my Peanuts Counterpart Linus
Enjoy the day ??
Posted on: Dec 04, 2022 at 8:39 AM
Hope you have a wonderful Birthday. Enjoy ??
Howdy, again, Fran! Hope you're to see your Grandchildren, more! Do you still have your dogs? Are you going to church, anywhere, now? If you'd like a recent video of the Sermon on the Mount, I can send a Link to any Email you want. Hope you enjoy this picture a 2000 Directory, here at First Dallas, too!
Howdy, Sally! Hope all is well with you and yours! Finally found your book, and reading it, after move when my Mom passed a few years ago! Have over 100 boxes of books, alone! Others helped me back then, so didn't know where everything was. Anyway, definitely better late, than never, since it is surely cross-generational, as well as multilevel, in substance and appeal! The Eyes in all your Pictures, are alive! After reading your extensive Bio, I can tell that the LORD is using your Gifts, and Experience, through HIS Wisdom and Knowledge, to the benefit of all who partake of the Lessons shared! PRAISE GOD for the Mysteries of HIS Wonders! JESUS said that unless we come to HIM through the Eyes of a Child, we can't enter the Kingdom of HEAVEN! Thanks for being an Instrument in the MASTER'S Hands! Looking forward to learning more, in the days ahead! Hope you enjoy this picture from my Seminary days, around 2000, too, and if you'd like a Link to the most recent video of the Sermon on the Mount, I can send it to any Email you want, also. After over 40 years, it's still a Mainstay of Blessing, for continuous growth in this Journey! HEAVEN's Best to You and Yours! AMEN! SHALOM! AGAPE! LOVE ETERNALLY! Frank
Congratulations, Rick and Mary, on All the Grandchildren! Wow! Was just drawn to look more closely! PRAISE the LORD! HEAVEN's Best, Y'all! AGAPE! Frank
Howdy, Cary! Just added a comment at your last reply, below, which I finally found, today! Hope it's a Blessing, like finding Yours was for me, too! Here's a picture I found, also, from a 2000 Church Directory, which was during my seminary days! All of the Hair and Beard were gone, in the last year there! To Everything, There is a Season!? HEAVEN's Best! Frank
Howdy, again, Donnie! Hope all is well with you and yours! Here's a picture from a 2000 Church Directory, during my seminary days. Enjoy! Looking forward to the New Temple, in GOD'S Sovereign Time! HEAVEN's Best to You and Yours! HALLELUJAH! AMEN! SHALOM! Frankie