Thomas Jefferson High School


Class of 1964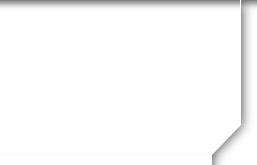 What's New


Not a member?
JOIN HERE
Find and click on your name.

Posted on: Jul 18, 2022 at 3:53 PM
Howdy, Rabbi Donnie! It's been awhile since I last posted to you, but you are in my thoughts and prayers quite often. Just looked at all your Wonderful pictures of your Beautiful Family, Praising GOD for HIS Many Blessings! Noticed you went to UVa, which my baby sister, Pat, did, too, in Finance,'73, and a Darden MBA, later. Wasn't yours in Architecture? Been wondering if you, or anyone you know of, has ever drawn plans from the description given of the Temple Vision in Ezekiel 40-42? I've read it over 50 times in the last 43 years, and know It's never been built, yet, but believe It will be. Anyway, It's Amazing to try and visualize It, but realize that only those with that Gift can bring It to Life, by DIVINE Inspiration! HALLELUJAH! AMEN! Also, happened to be looking on Facebook, at a Group of Memories of Richmond, VA, awhile back, which had a picture of the old City Hall, whose Architect was a Myers from NY, I think. That made me wonder, too, even with different spelling!? Remember, "Turn! Turn! Turn!", by the Byrds? Cross-generational for over 60 years, just in our time!? Oh, the Wonders of HIS MAJESTY! HEAVEN's Best to You and Yours! SHALOM! Rev. Frankie
Just saw this, so, Happy Belated- Birthday, Howard! Congratulations on joining the 76ers, by the GRACE of GOD! Hope all is going well with you and yours! HEAVEN's Best! SHALOM! AGAPE! ????????????????????????
Happy birthday and so many more to come!
Happy Birthday Betty. Hope you're doing well!