Thomas Jefferson High School


Class of 1964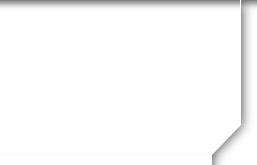 What's New


Not a member?
JOIN HERE
Find and click on your name.

Happy birthday Willie! All the best!
Adding my prayers, Donnie, to Beth, and the rest of us, for You and Yours, a long with All Israel, for Peace and Safety, and Victory Over Evil, beginning, Always, for the Peace of Jerusalem! AMEN! HALLELUJAH! SHALOM!
Posted on: Oct 10, 2023 at 1:24 PM
Happy Birthday and many more!
Happy Belated Birthday
Thank you for all of the rides home when we were in HS!
Adding my Prayers to Everyone's about the 60th Reunion, with Wisdom and Favor for the Richmond Country Club Venue, and as many of Us, as GOD Will Allow, to Come! SHALOM! AGAPE! Love Y'all! Frank
Posted on: Apr 11, 2023 at 4:40 PM
Howdy, Lucy! Just happened to go to my email and saw that you had a Post! Turns out Rabbi Donnie was adding a Picture of Silver, to Brighten Your, and Our, Day! HEAVEN's Best! Love to You and Yours! Frankie(Another Evans '51!) Don't know if you remember me, Happy Birthday.
Hope you had a great Bday??
I am so amazed at how few people I know from Thomas Jefferson. I wish we would have a reunion from Mary Munford elementary school. Given that year after year the same kids were in the same class, we got to know each other. I recall Buddy Mawyer going up to kick the kickball. Play at skinny Randy R. front yard. Wilson Craigie and I planting mint bushes at Mary Munford. Easter Egg hunts at Diane H. Having a crush on Barbara Walters. Sneaking to Sauers Garden to smoke cigarettes during lunchtime. Being detained after school for misbehaving. I almost never studied, and my grades reflected that. My cure for bringing home a test with an F or a D for a parent to sign was to forge their signature. Most summers I attended summer school. I attended summer school one time to retake geometry, which I failed miserably. One day the teacher asked me to solve this problem on the blackboard. I could not do it. No one in the class could do it. Even the teacher could not solve it. That night I studied the problem and found the solution. The next day I presented the solution. This was one of the proudest moments of my life. Shortly after graduating from Univ of Richmond I went into the Army. After that I have had many jobs in my computer career. They include the US Secret Service, The Mitre Corp., EDS, Chief of Management Information Systems at the Dept of Justice, Nuclear Regulatory Commission, IT staff at USAA in San Antonio, then self-employed. I am retired now and live in Silver Spring, Maryland outside of DC. I am a huge animal lover and participate in many organizations devoted to animal welfare, veganism, and vegetarianism. Hope everyone is doing well.

Dan
Happy Birthday to my Peanuts Counterpart Linus
Enjoy the day ??
Posted on: Dec 04, 2022 at 8:39 AM
Hope you have a wonderful Birthday. Enjoy ??