Thomas Jefferson High School


Class of 1964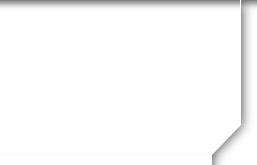 The Vikings Fund
A Message from the Tee Jay Vikings Fund Re 2021 Report: 12/22/21

Hi folks. As a result of the generous donations of Tee Jay alumni and many others, here is a summary of what the Tee Jay Vikings Fund was able to accomplish in 2021. We're also excited about projects for the coming year. Depending on donations, we hope to purchase equipment for the boy's baseball and girls' softball teams. I was shocked to learn that a portion of the uniforms has to be purchased by the players themselves!! As we have for several years, we plan on funding 2 college scholarships along with other projects as we become aware of the needs.
Purchase of band equipment $4098
Teacher Appreciation $800
Library reading incentive $225
2 Scholarships $3,000
Folding Tables for special $1,271
events
Bottled Water Summer Band $77
practice
Box Lunches for the football
team's out of town play off
game $300
New Basketball Scoreboard $4,302
Total amount of donations $14,073
The Tee Jay Vikings Fund is a 501c3 organization so all contributions are tax deductible. If you would like to join us in similar worthy projects with a contribution our address is:
Tee Jay Vikings Fund
PO Box 11451
Richmond, VA 23230
Please feel free to visit our website www.teejayvikingsfund.org
Have a wonderful New Year and GO VIKINGS
Russell Flammia '62
c 804-382-1220
___________________________________________________________________________________
2/3/17 NEWS: A PAINLESS NEW WAY TO HELP TEE JAY --
The Vikings Fund just received a check for $209.64 from Kroger; this money will go towards teachers projects at Thomas Jefferson High School.
Please share this with your friends, co workers, relatives and neighbors.

Kroger Community Rewards -- Giving More Back to the
Community!

Kroger is committed to helping our communities grow and prosper. Year after year, local schools, and other nonprofit organizations will earn millions of dollars through Kroger Community Rewards.

Kroger Community Rewards makes fund-raising easy..all you have to do is shop at Kroger and swipe your Plus Card!

Simply register online at krogercommunityrewards.com
Be sure to have your Kroger Plus card handy and register your card with Tee Jay Vikings Fund organization (#85943. ) after you sign up.
If you don't yet have a Kroger Plus card, please let your local Kroger know. They are available at the customer service desk at any Kroger.
Click on Sign In/Register
click on SIGN UP TODAY in the 'New Customer?' box.
Sign up for a Kroger Rewards Account by entering zip code, clicking on favorite store, entering your email address and creating a password, agreeing to the terms and conditions
You will then get a message to check your email inbox and click on the link within the body of the email.
Click on My Account and use your email address and password to proceed to the next step.
Click on Edit Kroger Community Rewards information and input your Kroger Plus card number.
Update or confirm your information.
Enter NPO number 85943. or name of organization: Tee Jay Vikings Fund, select organization from list and click on confirm.
To verify you are enrolled correctly, you will see your organization's name on the right side of your information page.
REMEMBER, purchases will not count for your group until after your member(s) register their card(s).
Do you use your phone number at the register? (Really convenient) Call 800-576-4377, select option 4 to get your Kroger Plus card number.
You must swipe your registered Kroger Plus card or use the phone number that is related to their registered Kroger Plus card when shopping for each purchase to count.


Hi folks, I just wanted to say thank you for your time and efforts helping the Tee Jay Vikings Fund install the whiteboards at Tee Jay today. We installed and distributed 21 whiteboards in 15 different rooms on the 3rd, 2nd, and 1st floors, unwrapped over 24 new boards, stacked them in 106, moved 25 plus boards from room 101 to 106, moved copious amounts of cardboard to the dumpster, stacked an even greater amount in 106, and moved numerous pieces of school furniture to 106. In short we accomplished quite a bit. Look at what a wonderful turnout we had and how much we accomplished. We should be able to complete the total project with our next effort.
Thank you for helping us help Tee Jay,
Russell Flammia
The Thomas Jefferson High School Vikings Fund (TJVF) is a nonprofit organization outside the school and made up of TJ alumni from different classes, businessmen and women interested in supporting the school, and some residents in the immediate neighborhood of the school itself. Simply put, they are all passionate about helping to support the school in a myriad of ways. For example, improving the football team locker room, a new marquee for the school, new football scoreboard, refurbishing the football field, and more....and they're just gaining steam with each project!
TO SEE THE TJVF FOOTBALL PROGRAM VIDEO, CLICK ON LINK BELOW (TJVF video that was shown at the TJVF's annual football program fundraising auction and dinner event on Thursday, August 20, 2015.
https://vimeo.com/135209025?ref=fb-share
---
Stay tuned for all the exciting projects and accomplishments The TJVF is doing for our school. And, if you're interested, you can help them in a number of ways.
More coming soon to this page on our website!
"Doing for TeeJay what the government can't."