Thomas Jefferson High School


Class of 1964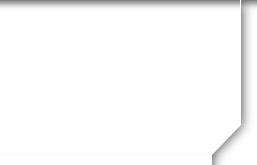 Rev. Frank Leslie Bersch, Jr.
Profile Updated:
July 6, 2023
| | |
| --- | --- |
| Residing In | Mesquite, TX USA |
| | |
| --- | --- |
| Occupation | Associate Minister, Special Friends, First Baptist Church, Dallas, Texas |
| | |
| --- | --- |
| Children | My Special Needs-Students at Church have wished me Happy Father's Day since I was 55! HALLELUJAH! AMEN! |
| | |
| --- | --- |
| Military Service | U.S. Navy |
Comments
Highlights were joining the Navy(1965-69); then, Frogman(UDT) training after boot camp, until an accident; sent on board the 1st Fleet Flagship-Heavy Cruiser, USS Saint Paul(CA-73); passed the GED tests(with what I had learned already at Westhampton and TJ; since nothing was given to study at that time, when I asked about it!); had three Combat tours in Viet Nam; where we were hit in battle in 1967, while firing 8-inch and 5-inch shore-bombardment, became "Top Gun of the Navy" in 1968, and received the Navy Unit Commendation, too. Afterwards, following my war-dream of being an Actor, (Thanks to being encouraged by Cary Jackson, at a chance meeting!), earned a BFA in Theatre Arts and Speech,
in Acting, at VCU,(1976). A few years later, after a major car-wreck, I rededicated my life to JESUS CHRIST, on my 33rd Birthday, 1979! Then, after reading through the BIBLE eight times in the next two years, and learning the "Sermon on the Mount", GOD arranged to have me Preach It the first time on September 13, 1981, in Hollywood, California! Later on, after many years as an active Layman, I surrendered to my real Calling of Preaching, with a MA from The Criswell College, in Christian Leadership(1997); and a MDIV in Evangelism and Missions from Southwestern Baptist Theological Seminary,(2001). Ministering to Special Education adults is the privilege the LORD allows me to serve HIM in; along with Preaching Scripture-Sermons with Waters Of Rivers Deep Ministry, as HE Leads! HALLELUJAH! AMEN! SHALOM! AGAPE!
School Story
A very fond memory was when we had the SCA Convention at TJ in 1960, where they adopted our Honor Code for the National Honor Society! WOW! What a Great Freshman introduction we had, huh?! Those Texas girls in their cowgirl outfits really were a sight for fourteen year old eyes! (After travelling in over a dozen countries, and forty-six states through the years, as well as living in Virginia, California, and Arizona, the irony of being transferred to Texas in 1992 brought that memory back; since I had never thought about living there!). The Greatest Memory, of course, was Choir, and "Oklahoma"! Being from Richmond, Virginia has always been a bragging right for me; especially the fact that I went to Thomas Jefferson High School, there! Though I wasn't much to brag about, GOD has Blessed all of us in our Heritage, together! Thanks! SHALOM! AGAPE!
Adding my Prayers to Everyone's about the 60th Reunion, with Wisdom and Favor for the Richmond Country Club Venue, and as many of Us, as GOD Will Allow, to Come! SHALOM! AGAPE! Love Y'all! Frank
Posted on: Apr 11, 2023 at 4:40 PM
Howdy, Lucy! Just happened to go to my email and saw that you had a Post! Turns out Rabbi Donnie was adding a Picture of Silver, to Brighten Your, and Our, Day! HEAVEN's Best! Love to You and Yours! Frankie(Another Evans '51!)