Thomas Jefferson High School


Class of 1964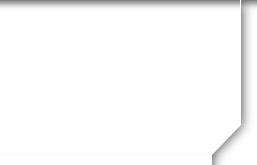 In Memoriam
Thomas Jefferson Grizzard
Sadly, we lost Thomas Jefferson Grizzard, Ph.D. on Saturday, June 24, 2017, from injuries he suffered in an apparent bicycling accident the week prior. Tommy is survived by his beloved wife, Lynne, their two children and four grandchildren.
During his professional career at Virginia Tech, Tommy, or "Tom" his adult name, earned global recognition for his accomplishments along with the praises of his students and many accolades and awards. He retired in 2014 with the title "Professor Emeritus in Environmental Engineering at Virginia Tech."
Tommy was always kind, steady, generous, loyal, and a standup Virginia gentleman. He had a great sense of humor and genuinely loved being with his old Tee Jay classmates. He possessed a keen intellect yet remained self-effacing in spite of all his achievements. A proud husband and father, Tommy always spoke highly of his wife and children. He was passionate about his family, his high school experience, and bicycling.
A consummate Viking to the end, he shall be sorely missed.
___________________________________________________________________________________
Obituary for Thomas Jefferson Grizzard
In memoriam: Dr. Thomas J. Grizzard, Jr., professor emeritus of civil and environmental engineering and urban water cycle expert Dr. Thomas J. Grizzard, Jr., professor emeritus of civil and environmental engineering in the College of Engineering at Virginia Tech and former director of the Occoquan Watershed Monitoring Laboratory, died unexpectedly on Saturday, June 24, 2017. Tom was an expert in the urban water cycle and a dedicated member of the Virginia Tech community. So influential was his work at the Occoquan Watershed Monitoring Laboratory that he would come to be known throughout the Northern Capital Region as "the protector of the Occoquan," and anyone who enjoys tap water in the region should raise a glass of it to Tom Grizzard. Tom was born in Richmond, Virginia on August 23, 1946 to Thomas J. Grizzard, Sr. and Viola Oslin Grizzard. He entered Virginia Tech in 1964 with the intention of studying architecture, but soon transferred to the College of Engineering to study civil engineering. He received his B.S. in 1968 and accepted a position with the U.S Army Engineer District in Norfolk, Virginia. While with the Corps of Engineers, he developed an interest in watershed planning and management. In December of 1969 he married his college sweetheart, Marilyn "Lynn" White. They returned to Blacksburg in 1971, so Tom could pursue graduate studies in sanitary engineering. In 1974, while still a Ph.D. student, Tom joined the Virginia Tech Civil Engineering Department as director of the Occoquan Watershed Monitoring Laboratory in Manassas, Virginia. The key to his success was his ability to build and maintain good relationships with all the various municipal partners that governed the region's water resources. For the nearly 40 years that he ran the lab, Tom, used his academic credentials, depth of knowledge and personal credibility to bring all the partners together for the public's interest. All those involved recognized he was truly one of the "good guys" who cared about protecting water quality for the benefit of all. Tom loved to both learn and teach, and was pleased for the opportunity in the 1980's to help establish a Northern Virginia graduate program in civil engineering. Over the course of his career, he taught over 1,000 students in environmental engineering and science. He advised more than 200 master's degree and Ph.D. students. And true to his character, he maintained connections with many of his students as both mentor and friend. His greatest joy was connecting with, motivating and supporting young men and women who were pursuing higher education. He hosted many of them in his and Lynn's home for meals, holidays and even a wedding reception. Tom's research and work has made substantial contributions to the body of knowledge in his areas of expertise. He was a sought-after resource and consultant, both regionally, nationally and internationally. In 2014, Virginia Tech named him professor emeritus, a title recommended for approval by the university president to the Board of Visitors in recognition of exemplary service to the university. In retirement, Tom renewed and increased the pursuit of his passions for reading, baseball, cycling and all things Hokie-related. He enjoyed his annual trek to Florida for the Washington Nationals' spring training, and most recently he traveled with his wife and friends to Cuba. The pictures he took were of classic cars, and irresistibly, the storm water management issues he encountered. Stepping back from work allowed more time for everything he loved, not least of which was his family. He bragged to anyone who would listen about the successes of his daughter and son, and his wife's own retirement pursuits. He was a beloved "Poppy" to his four grandchildren and enjoyed their frequent visits to his home, taking any chance he got to stoke their interest in science and math. Also important to him were his many meaningful friendships with people from varied backgrounds. Another one of his favorite morning pastimes was to debate the issues of the day—both national and global—with coffee club friends at Starbucks. Tom has always been known for his quick humor and infectious laugh. Many stories have been told and retold over the years of high school and college pranks. At Sudley Club in Manassas he would prank anyone, and with good humor would accept being pranked back. Mostly. Tom loved to kick back and tell a good story, and he was the consummate storyteller. Tom is survived by his wife of 48 years, Marilyn ("Lynn") Grizzard, of Manassas, a daughter, Jennifer Leigh Grizzard Ekzarkhov (Dimitry) of Maryland, Joshua Thomas Grizzard (Carey) of Manassas, and four grandchildren: Kyle, Wesley, and Ava Grizzard and Lydia Ekzarkhov. Visitation and memorial services for Tom will begin at noon on Saturday, July 15, 2017 at Grace United Methodist Church, 9750 Wellington Road, Manassas, Virginia 20110. The service will begin at 1 p.m., followed by an open reception and celebration of Tom's life at a place to be announced. In lieu of flowers, the family requests donations to organizations Grizzard was particularly fond of: Potters for Peace and/or the Virginia Tech chapter of Engineers Without Borders, both of which have set up donation pages in Grizzard's honor. Donations to Potters for Peace, in memory of Tom Grizzard, will be used directly for set up, education, training and support of new ceramic pot water filter factories and their operators worldwide. Potters for Peace works with partners around the world, bringing people access to clean drinking water. Contributions can be made at www.pottersforpeace.org through the Tom Grizzard Memorial Fund page or via check sent to: Potters for Peace c/o Tom Grizzard Water Filter Memorial Fund PO Box 113 Dodgeville, WI 53533 Contributions to Engineers Without Borders benefit student projects in Guatemala, Uganda, and the Dominican Republic and can be donated at https://support.ewb-usa.org/TomGrizzard or via check, made out to "Engineers Without Borders" with "Virginia Polytechnic Institute Chapter" written in the memo line. Checks can be mailed to the following address: Engineers Without Borders at VT Suite 225, Squires Student Center 290 College Avenue, Blacksburg, VA 24060
----------------------------------------------------------------------------------------------------------------------------------------------
Randy Fortune attended Tommy's memorial service and funeral and sent us a comforting report as follows:
"The service was changed from the funeral home to Grace Methodist Church because of the number of people the were to attend. There were approximately 450 attendees, most from Virginia Tech, both faculty and students. A chartered bus had come in from Blacksburg. Clearly Tommy was an accomplished academian having gained the title of Professor Emeritus in the Civil Engineering department at Tech. He had a national and international reputation for his accomplishments in clean water ecology. There were many stories of his marvelous sense of humor. One dealt with his numerous evening graduate school classes taught here in northern Virginia. In order to keep his students awake and engaged, he would occasionally wear a full rabbit suit when teaching the classes. Unlike most evening school class attendees, his students were entertained and stayed interested in his teachings. It was clear that Virginia Tech, its students and his family will dearly miss Tommy.
I learned nothing about the bike accident that took his life except that Tommy was experienced in and loved the sport."
Randy Fortune