Thomas Jefferson High School


Class of 1964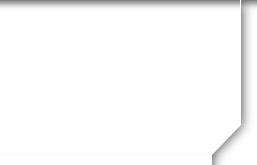 In Memoriam
Richard Boltz
Sumitted by Bob Buerlein:
WHEN RICHARD BOLTZ STUMPED THE UNITED STATES ARMY!
Richard Boltz was in the Army Reserve unit with Jim Wells and me*, back in the late '60's and early '70's. He didn't care much for U.S. Army regulations – especially when it came to the close-cut haircut standards. So, he bought a wig that he had trimmed to meet Army haircut specs, and he wore it to the oh-dark-thirty Saturday morning Inspection Formation.
The problem was it was BRIGHT blond, so he stood out like crazy!
The Top Sergeant had never encountered a situation like this. So, he took the unusual step of bringing in the Company Commanding Officer. Now, there was Richard, standing at the position of attention, in front of the entire Company (200 troops), while the C.O. and several sergeants simultaneously stood, staring close-up – their faces, within 3" of Richard's wig – pondering what to do and how to call it.
Richard really had them stumped!
After a while, the C.O. decided they should call the Pentagon for a ruling. I'm not sure that question had ever been posed, because it took about three hours for the Pentagon to reply. At the afternoon formation, right after noon chow, Richard was conspicuously absent. He had been ordered to go out and get his real hair cut short to Army specs so he could pass Inspection – the official U.S. Army way!
I didn't know Richard all that well, but he seemed to be the kind of guy who had a penchant for rebuffing institutional ideas and routine and listening to – and following – the beat of his own drummer. And, true to form, he certainly had the United States Army completely stumped -- for a while, at least!
R.I.P., Richard; you were a real character, and you made the world – and the U.S. Army – far more interesting! Many thanks!
Bob Buerlein
* And, Walt Bondurant who, we just learned, married into TeeJay '64, with Nancy Geiger.