Thomas Jefferson High School


Class of 1964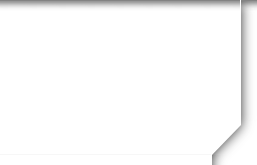 What's New


Not a member?
JOIN HERE
Find and click on your name.

Posted on: Mar 19, 2020 at 1:10 PM
I have a lot of Jack stories. We used to ride to work together in the 60"s after TJ among other things. Glad to hear you are still above ground and sober!
Wishing you a belated Happy Birthday and a year fill of blessings.
Howdy, Everybody! Hope y'all, and yours, have a Happy and Blessed Thanksgiving! HALLALUJAH! AMEN! HEAVEN's Best! SHALOM! AGAPE! Frank
How have you been doing? I was out of town during the reunion. Hope you had a great time. Call me sometime when you're in Richmond. Maybe we can have lunch.
Happy belated birthday Larry! Hope you're doing good!
Thanks, Sally(& Dwight), along with the whole Team of Class participants, and everyone who came, for a Wonderful 55th Reunion! WOW! My apologies to anyone I didn't talk to; and to any that I talked too much to! A Great Blessing! HALLELUJAH! AMEN! HEAVEN's Best to All, You'll ! SHALOM! AGAPE! Frank
Happy BD and many more... Looking forward to seeing you at the #55.
Posted on: Aug 08, 2016 at 12:16 PM
Have a wonderful Birthday and many more to come!
Happy Birthday, Dave! Enjoy! HEAVEN's Best! Frank
Happy Birthday Sutton
Let's get together soon
the happiest of birthdays girlfriend!
Happy Birthday and Valentine's Day. Hope to see you at 55th in October.
Posted on: Aug 22, 2018 at 1:23 PM
Happy Birthday! Hope to see you at the 55th.
Happy belated Birthday ??
Happy Birthday a day late ??